Visa 188A – Creative Entrepreneur
– Belongs to the Business Innovation stream (Business Innovation stream)
– Is a temporary resident visa with a temporary stay of 5 years and needs to meet the conditions to apply for Permanent Residence (PR).
– For entrepreneurs, major shareholders of businesses with revenue from 750,000 AUD (about 14 billion VND) who want to do business, do business and settle in Australia.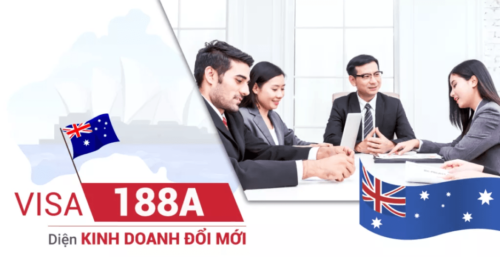 Visa 188A to settle in Australia
Requirements – Visa 188A:
Conditions for permanent residence 888A from visa 188A:
Note:
Applying for a business or investment visa in Australia is a complicated process and determining whether you have a high chance of getting a visa or not may not be simple. On the other hand, you are most likely eligible for more than one visa category.
So, if you want to check and properly assess the level of your application, or you want us to assist you in setting up a settlement application, please make an appointment for a consultation.