Cyprus Island (Cyprus) – Mediterranean Pearl – Real Estate Investment for permanent residence and European nationality
"The Cyprus Republic is an island nation with a strategic position, located at the gateway of Europe, Asia and Africa. The capital of Cyprus is Nicosia and the economic center is Limassol city.

Cyprus is with a unique culture and a long history of 9,000 years. This is the East – Western reunion, with luxurious hotels located between the standard international tournament golf courses, world famous shopping brands, white sand beaches stretching and beautiful mountain trails on mountains spectacular.

Cyprus has been a member of the European Union (EU) since 2004, has a strict legal and tax system, more than 30 years of experience in the position of international trade center, with professional labor force and grassroots level. Excellent infrastructure.

With a mild Mediterranean climate, Cyprus is not too cold in the winter and the summer sunshine, favored by nature with the number of Beaches of Blue Flag on each beach in Europe, attracting millions International tourists each year. "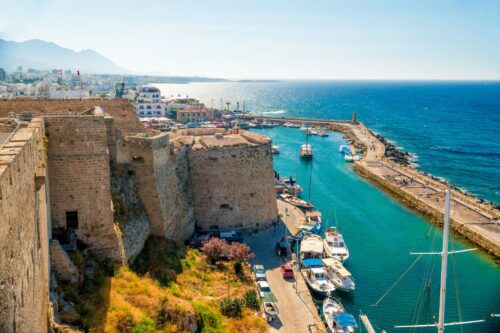 Cyprus scenery
BENEFIT
Fast record processing time (3-4 months to take PR, 8 months for nationality). The approval rate is up to 100%
Freedom to go to the US to do business on E-Visa after having nationality
Guarantee of the whole family (including the parent of the applicant and the children to 28 years old)
Freedom to move throughout Europe without applying for a visa
Enjoy good security environment and leading health and education system in Europe
Low residence requirements – Just go to Cyprus 1 time/2 years
Corps easily with the standard "4 no"
No limited age.
No language requirements
No health check.
No require management and business experience.
THE PROJECTS
Venus Rock Golf Resort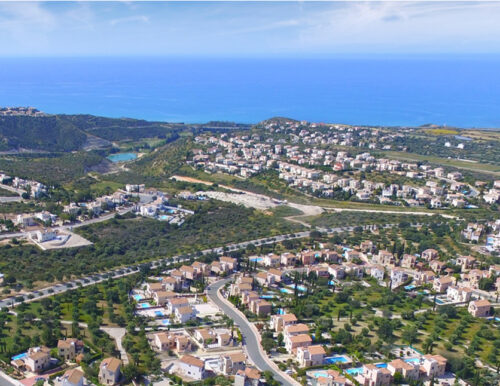 The beginning of the new concept of luxury
Hotel, Club House, luxury marina

The total area of 10,000 ha, 850 m2 bordering the sea, 700 villas have been completed, the 18 -hole golf course meets the international tournament standard.

Located at the strategic position between Limassol and Pafos, near the famous tourist destination "Petra Tou Romiou" – known as the birthplace of Greek beauty goddess Aphrodite (legend), Pafos International Airport 10 minutes drive.

The construction area only accounts for 20% with separate land plots.

All houses have swimming pools, spacious space and beautiful garden.

Starting price: from 390,000 EUR / Villa
Aquamarine Beachfront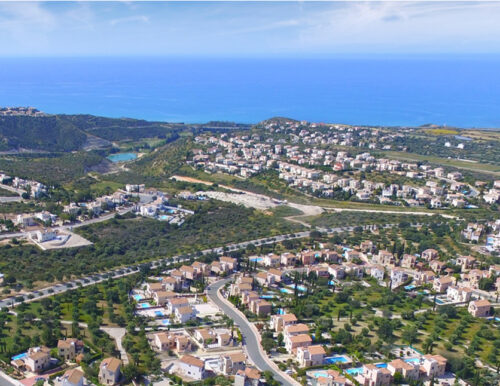 Sea villa area with exquisite and luxurious beauty
Built in the busy and bustling resort center in Pafos, easily accessing many services and utilities, 12 minutes drive from Pafos International Airport

The garden villa has modern architecture with a large terrace and is located on a large land.

Construction area of each apartment: 410.93m 2 – 698.05M 2

Comfortable living space, balconies with sea view

There is a separate swimming pool for each apartment. Located very close to the new casino complex in Pafos

Starting price: from 901,000 EUR / Villa
Paradise Gardens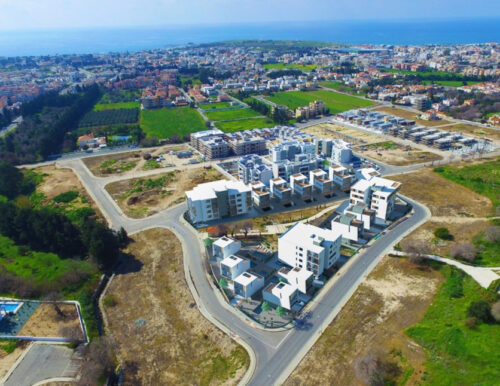 Luxurious residential area with luxurious living space
Modern modern villas and apartments are located in the center of Pafos, 15 -minute drive from Pafos International Airport.

Construction area of each apartment: 110 m² – 256 m²

Comfortable living space, balconies with beautiful views, diverse depending on the needs of investors, sea direction or city center.

There is a separate swimming pool for villas and common swimming pools for apartments

The most harmonious combination between the surrounding environment and the inner privacy of a house.

Starting price: from 200,000 EUR / apartment
EDUCATION
The people of Cyprus are extremely important to education and training. Students enjoy a comprehensive education system from preschool to university.
The education system is organized according to British standard. Free public education for all citizens and permanent residents until the age of 18. When going to college, students can choose public or private university. University degree at Cyprus is valid throughout Europe.
MEDICAL
Cyprus is considered by WHO to have a comprehensive health care system, high quality comparable to European development countries. At Cyprus, each city has at least 1 public hospital and quite a lot of high quality private hospitals.
Cyprit citizens are entitled to free public health services. Cyprus permanent residents are granted social insurance cards to enjoy free services according to their habitats.
ECONOMY
Cyprus is the gateway to trade in 3 continents (Asia, Europe and Africa) with GDP per capita ranked 34th globally.
Permanent permanent residence/citizen living in Cyprus under 183 days/year will be exempted from tax. Cyprus is considered to be the country with the most preferential tax policy in the region.
87% of Cyprus GDP in 2019 comes from tourism. Each year, Cyprus welcomes nearly 4 million international tourists. This is a huge potential for investors who want to invest in tourism in this island nation.
HABITAT
Cyprus has been constantly ranked in the top and safest countries in the world for many years. The climate at Cyprus is quite peaceful, pleasant with more than 300 sunny days/year.
The key economic sector of Cyprus is tourism, consumer goods production, agricultural and forestry processing, so the country is completely not polluted due to heavy industry. The seawater here is considered the cleanest in Europe.