WHY CHOOSE MALTA
The Republic of Malta is located in the heart of the Mediterranean Sea, just 45 minutes by boat from Sicily, Italy.
With favorable climate conditions, 300 hours of sunshine a year and beautiful natural scenery, Malta is currently one of the most attractive tourist destinations in Europe.
Considered as the Silicon Valley of Europe, Malta có Fast growth rate, low unemployment rate, and top quality of life in the world. Malta is also the only country that is a member of the four largest economic and political blocs in the world including the European Union, the Euro, the Schengen area and the British Commonwealth.
As such, Malta has a British-standard teaching environment and education system and close relationships with British and American universities.
In addition, English is also the main language used in living and working in Malta."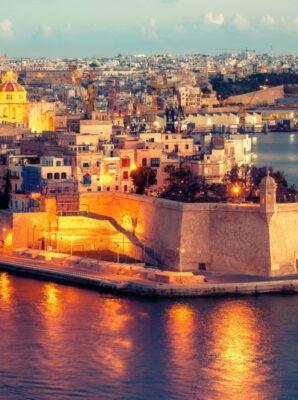 The scenery of Malta at night
BENEFIT
Fast processing time.
High success rate.
There are 4 generations of PR.
Low cost, low risk with lots of financial support.
Tax system with many incentives.
Enjoy all health and education benefits like citizens in the EU.
ENTERING NATIONALITY Easier than ever with the "2 NO" STANDARD
No foreign language required
No management experience required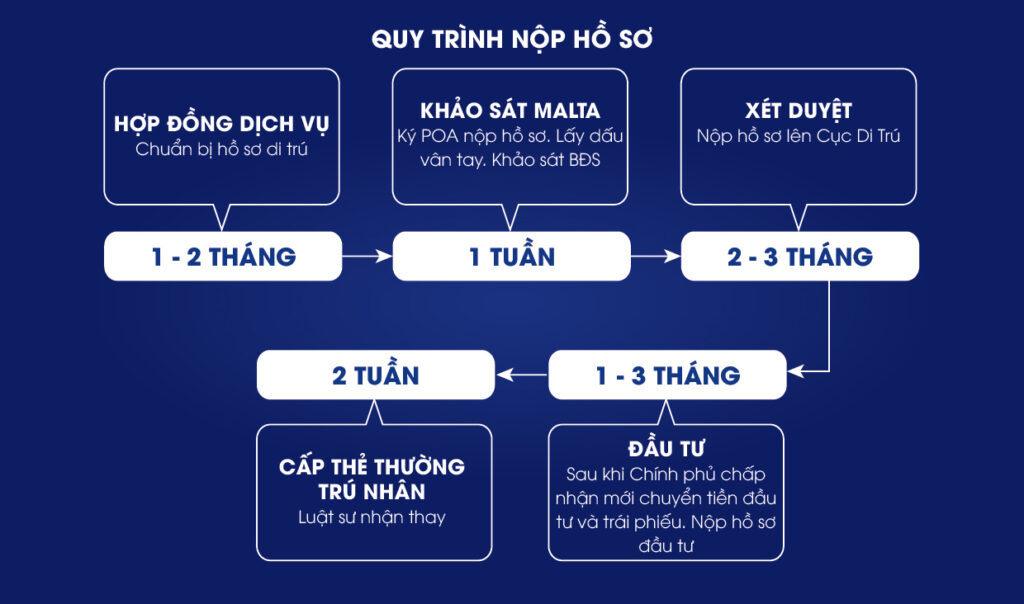 INVEST