The tourism industry recovers, tourists are tending to spend more heavily on diverse experiences in a tourist population, this is considered a golden time for the townhouse model to meet the needs of accommodation and spending. Spending for tourists in the multi-utility complex Thanh Long Bay has become an investment channel with huge profits, chosen by many investors.
Increase business area, optimize profits from 2-front townhouses Located in the busiest central route of Thanh Long Bay urban area (Ke Ga, Binh Thuan), 2-front townhouses The Sea is considered by investors as a "money-making" channel, when it is possible to maximize the house's functions to serve resort and business rental activities to help tourists have a lot of experiences at the place. stay and increase spending, thereby helping house owners earn huge profits. With a design of 2 typical garden-street frontages, The Sea townhouse helps owners increase the area of ​​business exploitation that rarely meets the standard townhouse model. With one side facing the bustling streets, wide open and smoothly connected to each other, forming a busy commercial street in the overall night economic zone operating 24/7, is a shopping and entertainment destination. A large number of tourists flock here, convenient to develop business models such as: food court, sky bar, rooftop coffee, fashion showroom, European – Asian restaurant…. The remaining facade faces the garden, the internal park is equally vibrant, this is an ecological space with many trees suitable for business development and trendy business models such as garden beer, garden coffee. , outdoor restaurant … brings a "chill" space for visitors and attracts tourists to come back on the next vacation.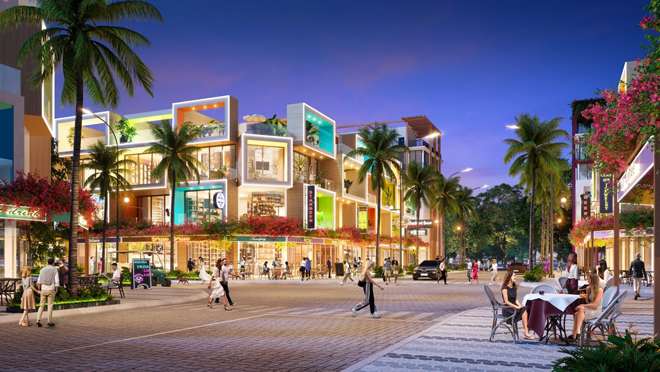 Not only providing business opportunities with huge and regular profits, The Sea is also recognized by investors as a product with good growth value when located in an entertainment, resort and sports urban area. Thanh Long Bay beach, a "sleepless" destination that gathers all kinds of resort services, sea sports, commercial business, entertainment, busy shopping operating 24/7, promises to become a landmark. Binh Thuan is a prominent tourist destination in Binh Thuan and attracts millions of international visitors every year, which will help the resort real estate here increase its value infinitely. From an investment perspective, with an abundant number of tourists exploiting from tourism activities, it will open up great business and profitable opportunities for owners of The Sea townhouses. Especially when Thanh Long Bay is currently developing in line with the tourism trend of "one destination with multiple experiences" being popular with tourists. According to a recent survey conducted by the world's leading travel site Expedia with 12,000 travelers in 12 countries, up to 43% of travelers are willing to spend more budget to enjoy and experience more. 30% want to enjoy shopping, 23% spend time at high-end restaurants…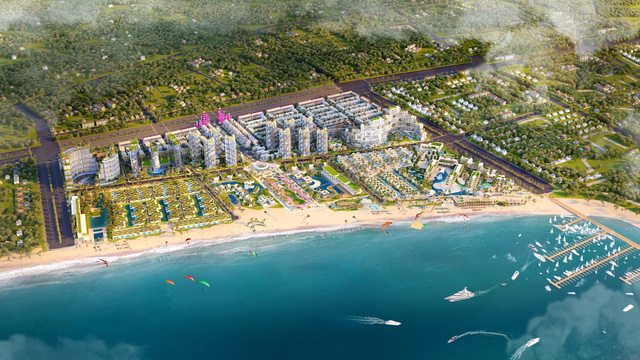 Real estate value continues to grow continuously The value of The Sea townhouses also increases continuously according to the growth rate of real estate in Ke Ga area – the market welcomes the key infrastructure wave, when 2022 is an important milestone. to a series of transport infrastructure such as Dau Giay Phan Thiet highway, Phan Thiet airport, the national coastal route DT.719… to the finish line. The impact of airports and highways on real estate in Ke Ga area is very clear, when opening up opportunities to increase inter-regional connectivity, helping the province's tourism develop, and shortening the distance for tourists from all over the world. the locality, the region is easy to move to. Especially, with a distance of less than 30 minutes, from Thanh Long Bay can connect to Long Thanh airport (expected to be exploited in 2025), which will open up prospects for international tourists to come and experience tourism. , explore in urban areas.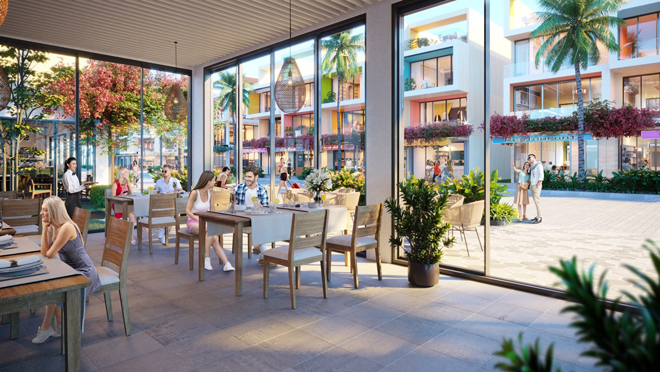 With the above specific examples, it is not difficult to explain the attraction of The Sea to connoisseurs of investors and it is not a coincidence that this product is quickly absorbed in just a short time of publication. Not to mention, the product is currently limited to only 133 units, which helps The Sea to be clearly positioned in the market. According to information from the investor, the product is currently limited to apartments with diverse areas with 389 – 601m2, with quite competitive prices compared to townhouse products in the same segment in the market. Currently, investors can own The Sea beach townhouse when paying 25% of the house value in advance, the remaining 75% of the value will be supported by the bank and this part will be paid after receiving the payment. house with 0% interest rate, grace period until the house is received.