ANTIGUA & BARBUDA CITIZEN INVESTMENT
"Antigua & Barbuda is an island country located in the Eastern Caribbean Sea, consisting of two main islands, Antigua and Barbuda. With year-round temperatures ranging from 25 to 28 degrees Celsius, this place possesses some of the most beautiful beaches in the world and lush tropical islands. Antigua & Barbuda has many luxury resorts attracting tourists, so it is known as a resort paradise, bringing the country's tourism industry to contribute more than 60% of the national GDP.

Antigua & Barbuda is also a member of the United Nations (UN), the British Commonwealth, the Caribbean Community (CARICOM) and the Organization of American States (OAS) among other organizations. other internationals in the world."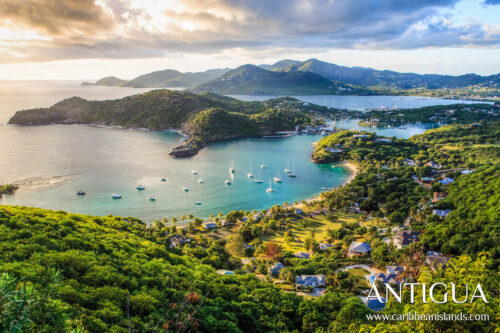 BENEFIT
Quick processing time (3 – 4 months). Up to 100% approval rate
No language requirement, no management level, and no asset origin declaration
03 generations including dependent children under 30 years old and parents, grandparents of applicant/applicant's spouse; applicant's brother/sister or single applicant's spouse aged 18-25
Visa-free access to 165 countries around the world including 26 Schengen countries, UK, Korea, Hong Kong etc.
Allows dual citizenship and does not require global income tax, personal income tax, inheritance tax, wealth tax etc…
Registration process is secure and there is no need to go to Antigua Barbuda
EDUCATION
The education system is organized according to the British model. Compulsory education until the age of 16. Most of the population attend high school. Public schools teach for free, private schools are affiliated with the Catholic Church. The island nation of Antigua and Barbuda has a National College (in Antigua) with vocational training and pre-college courses. If you want to go to university, you have to go abroad.
MEDICAL
Free medical care. The only hospital, fully equipped to carry out the treatment and surgery of common cases, was destroyed by Hurricane Luis in September 1995. Special cases are often transferred to the island of Puerto. Rico by plane. Most people in Antigua and Barbuda have health insurance, and the government also provides a health benefit program.
ECONOMY
Before 1960, the economy was mainly based on sugarcane cultivation, but high cost and soil erosion made this industry unviable. Currently, tourism plays a significant role in the economy of this island nation. The textile industry and factories that assemble lines for electronic equipment are also restricted. The craft fishing industry and agriculture do not meet the domestic demand.
Tourism dominates the economy, accounting for more than half of gross domestic product (GDP). This island nation is famous for its many luxury resorts. Weak tourism since early 2000 has slowed the economy, however, and forced the government into a tight fiscal corner. Agricultural production meets domestic demand. The main industry is the re-export of petroleum and the production of electronic components.
HABITAL
The climate is tropical, moderate thanks to the sea breeze. The temperature between seasons is little changed.