Visa 188B – Australian Financial Investor:
– The Australian financial investment visa is for investors (real estate, stocks, finance), entrepreneurs, business owners, large shareholders who have experience and have accumulated assets of at least 2.5 million AUD.
– A 5-year conditional temporary resident visa to permanent resident (PR).
– Belongs to 188  (Business Innovation stream).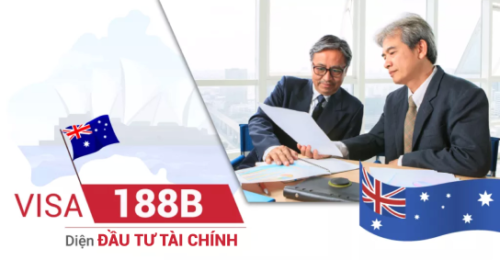 Visa 188B to settle in Australia
Điều kiện xin thường trú visa 888B