THE FILMORE DA NANG PROJECT OVERVIEW
HỘI TỤ NHỮNG ƯU ĐIỂM HIẾM CÓ CỦA MỘT BẤT ĐỘNG SẢN SIÊU SANG TẠI
THÀNH PHỐ "HÓA RỒNG" ĐÀ NẴNG
Tọa lạc bên bờ sông hàn, THE FILMORE ĐÀ NẴNG hứa hẹn sẽ trở thành một trong những viên Ngọc sáng nhất tại khu vực, là biểu tượng thượng lưu của giới tinh hoa Đà Thành.
Tuyệt tác với duy nhất một toà độc bản gồm 206 căn hộ phiên bản giới hạn sang trọng sẽ là những cơ hội hiếm để sở hữu nơi ở tuyệt đỉnh.
Tên thương mại: The Filmore Đà Nẵng
Chủ đầu tư: Công Ty Cổ Phần Phát Triển Bất Động Sản Filmore
Quy mô dự án:

Tổng diện tích : 1.504m2
Số tầng : 25 tầng và 3 tầng hầm
Tổng số căn hộ : 206 căn ( Diện tích từ 48m2 – 125m2)
Loại hình : 1PN, 2 PN, 3PN, Dual Key…
Convergence of rare advantages of a SUPER LUXURY REAL ESTATE AT
"DRAGON" CITY DA NANG
Located on the banks of the Han River, THE FILMORE DA NANG promises to become one of the brightest gems in the region, a symbol of the elite of Da Thanh elite.
Masterpiece with a unique building of 206 luxury limited edition apartments will be rare opportunities to own the ultimate residence.
Trade name: The Filmore Danang
Investor: Filmore Real Estate Development Joint Stock Company
Project scale:

Total area: 1,504m2
Number of floors: 25 floors and 3 basements
Total number of apartments: 206 units (Area from 48m2 – 125m2)
Type: 1 bed room, 2 bed room, 3 bed room, Dual Key…
PRODUCT STRUCTURE
• Area: Various from 48m2 – 125m2
• Contact rates
• Completed home delivery
• Legal: Long-term pink book
LOCATION: 
The Filmore Da Nang is located right in front of Bach Dang Street (near APEC Park), the road along the Han River in the center of Da Nang city, which is known as the most beautiful street in the city, adjacent to the road to the south. Dawn 5; The West borders on Tran Van Tru street.
Besides, the project also owns a prime advantage with a view of famous bridges crossing the Han River (Dragon bridge, Tran Thi Ly bridge, Han river turning bridge).
Bach Dang Street, Binh Thuan Ward, Hai Chau District, Da Nang City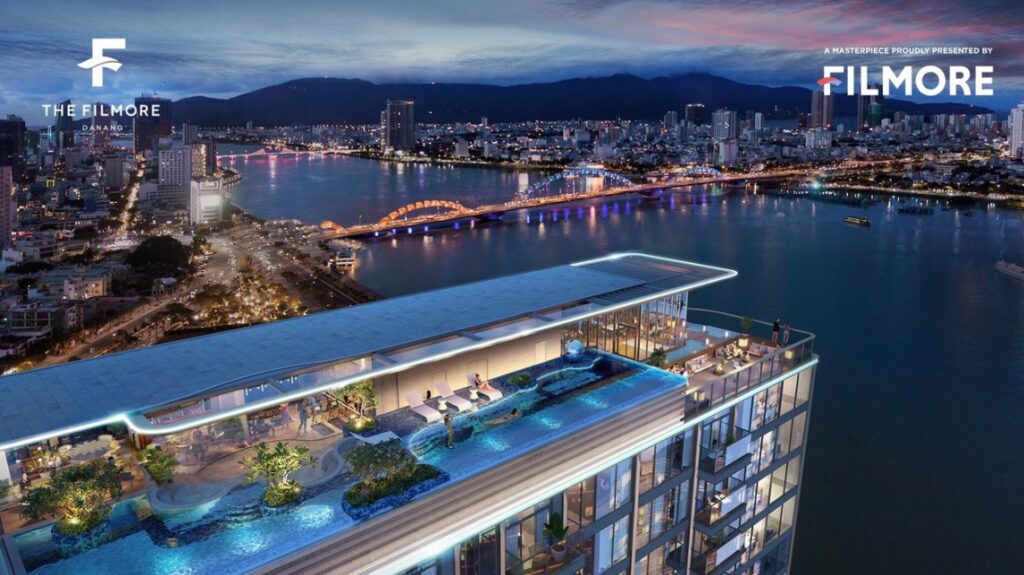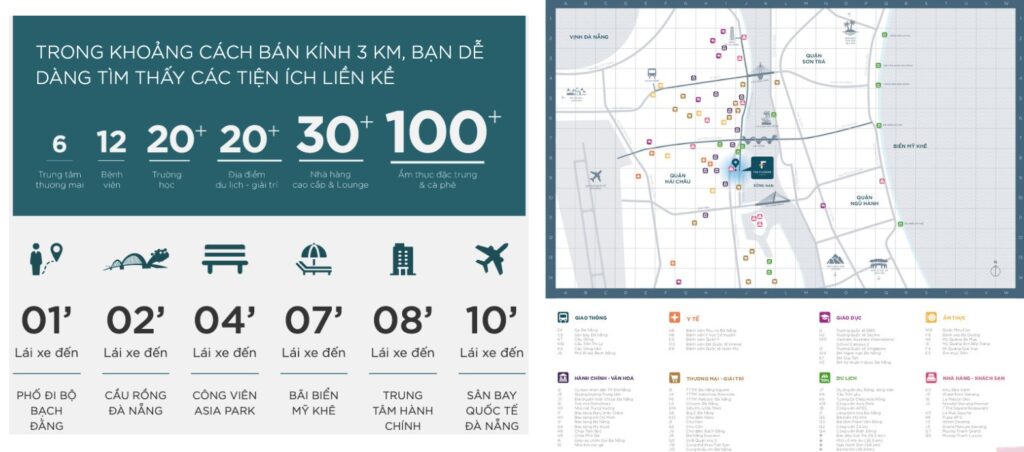 10%
Discount Offers

18 Month
Bank Support

 10
Gift – Golden Tree

  5 Year
Free Management
PROJECT UTILITIES
The project connects to the city's busy utility system in terms of administration, health, education, culture, tourism, shopping and entertainment (Han River Cruise, Carp Transforming Dragon Statue, Art Museum) Cham Sculpture Art, Parkson Shopping Center, Asia Park, Vinmec International Hospital, My Khe Beach, Military Zone 5 Stadium, Da Nang Airport, …).
From here, each resident can experience life at the heart of Vietnam's most livable city, from local identity to trendy lifestyle.
Apartment The Filmore Da Nang with more than 25+ utilities designed exclusively for residents, bringing exciting experiences to owners, improving life and daily health like Nucalm, Sauna tia Infrared, infinity heat pool usable in winter, supermarket, restaurant and coffee shop, children's play area, outdoor BBQ area, community room, gym with state-of-the-art equipment and personal trainer…
[/row]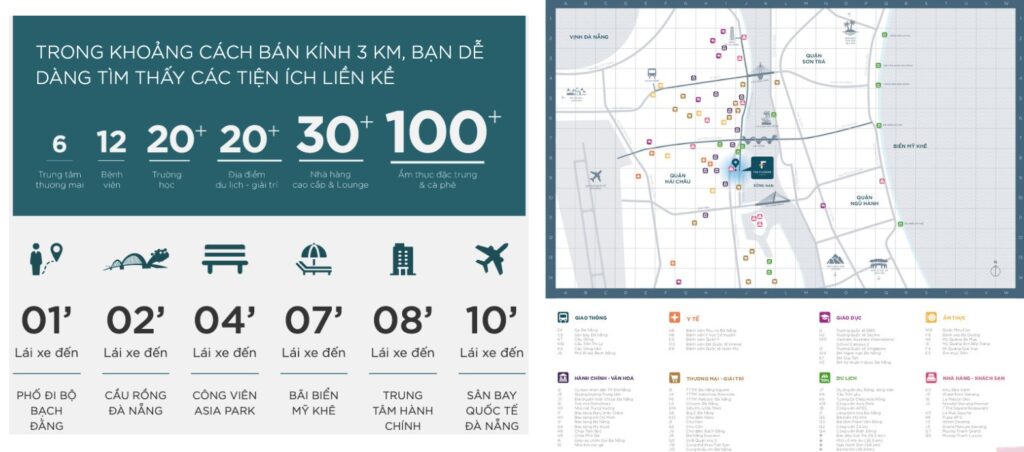 INTERIOR PHOTOS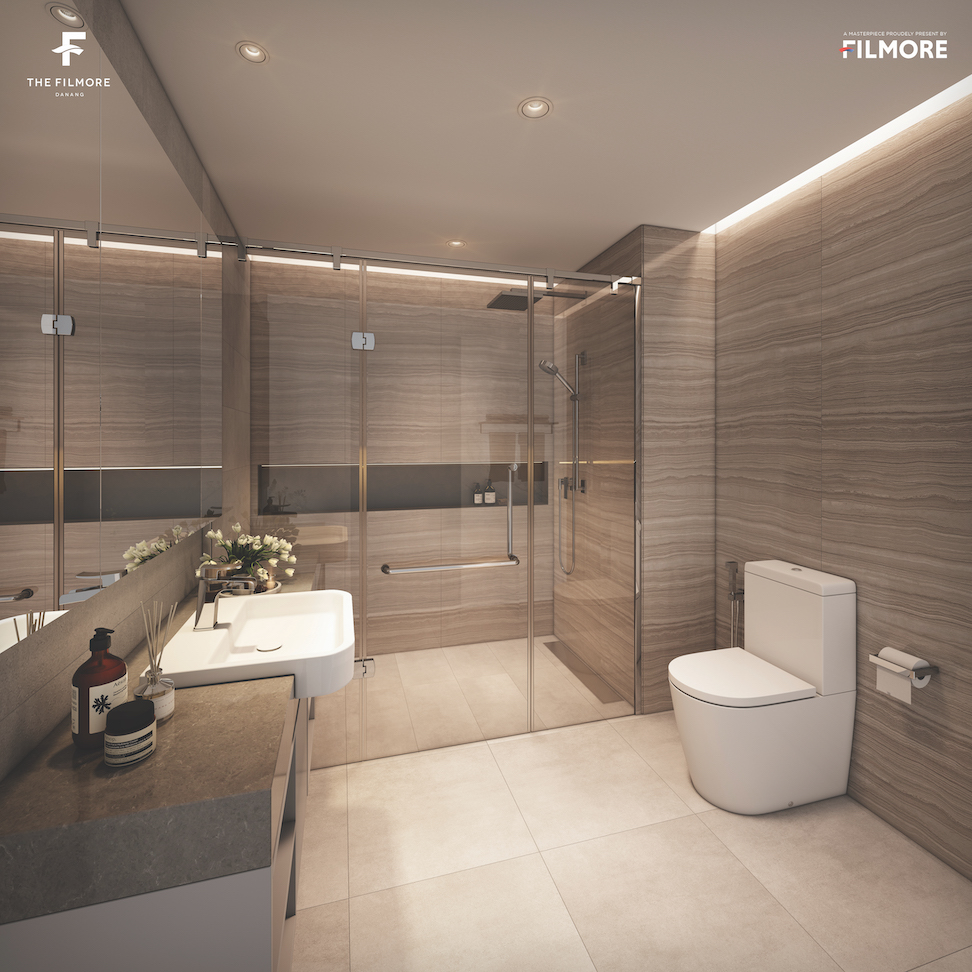 1 Bedroom Apartment
Every smallest detail is meticulously cared for to create a "resort" living space that cherishes each emotion of the owner.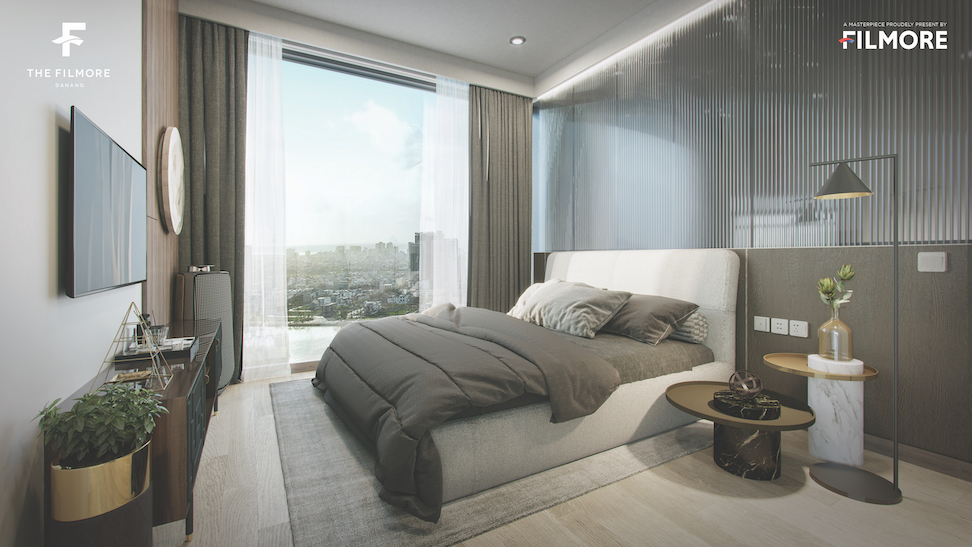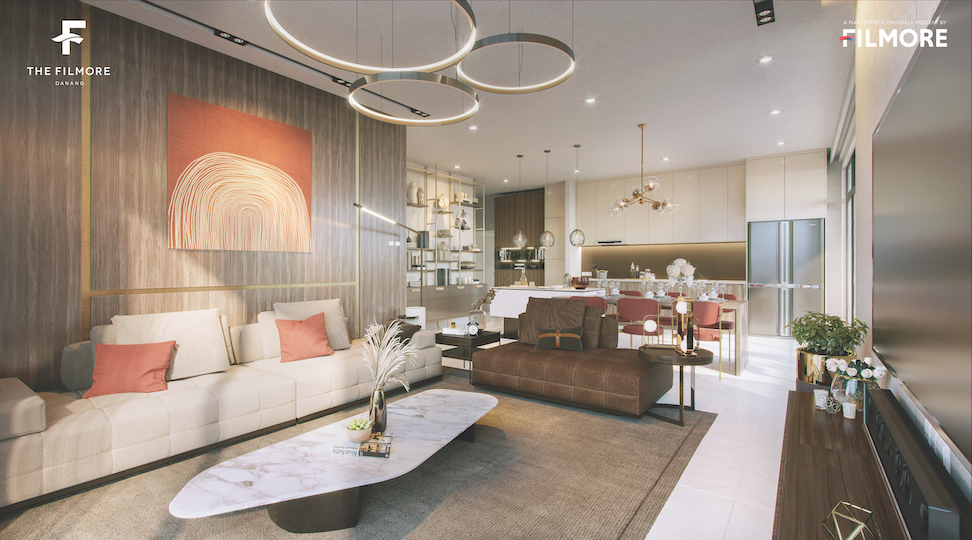 2 Bedroom Apartment
Sophisticated in details, elegant in harmony with the great connection to the blue sky, the space exudes true luxury beauty.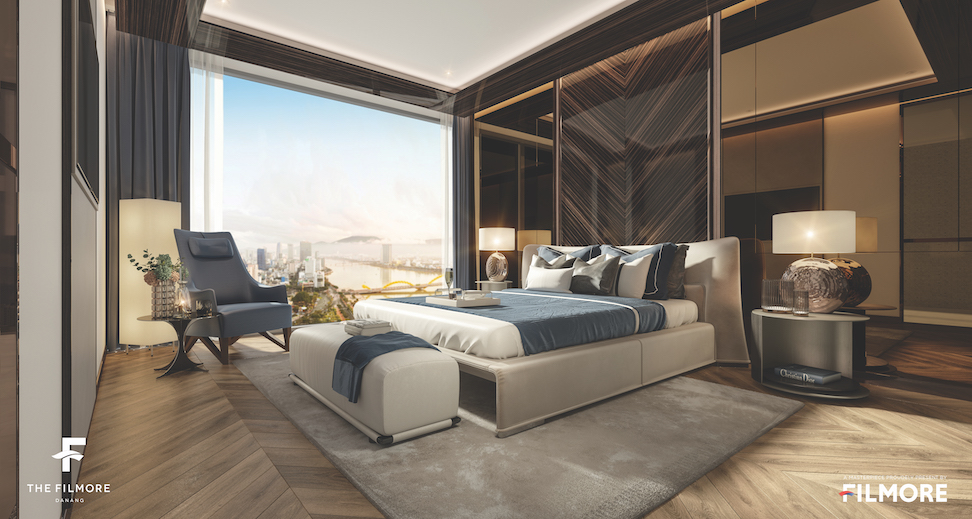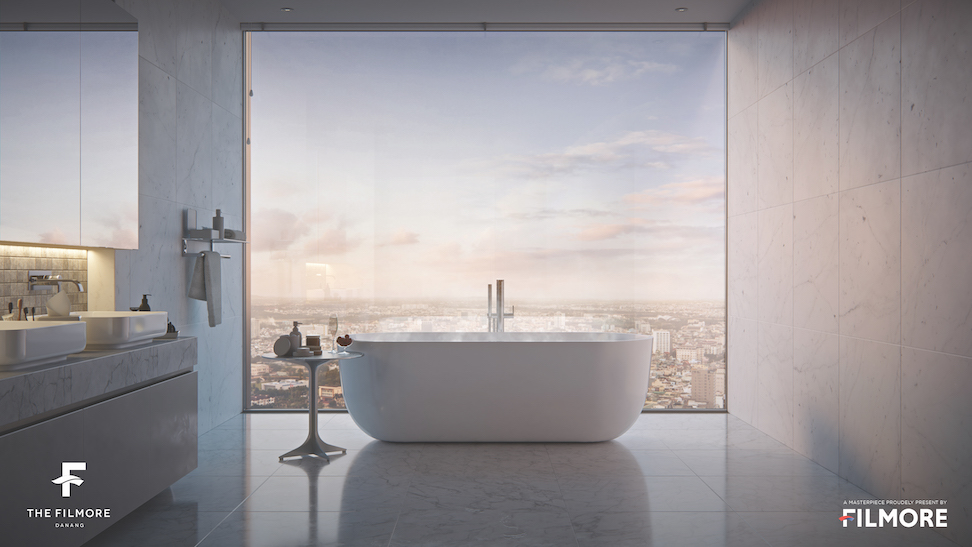 3 Bedroom Apartment
The layout exudes luxury but sophistication and the feeling of floating with the vast nature thanks to the space-expanding design.

GROUND