INFORMATION OF THE CLASSIA KHANG DIEN STORE DISTRICT 9 HCMC
The Classia Khang Dien is the latest townhouse and villa project of the investor Khang Dien in Phu Huu ward, Thu Duc city, east of Saigon.
Project name: The Classia
Location: Vo Chi Cong Street, Phu Huu Ward, Thu Duc City, Ho Chi Minh City
Investor: Khang Dien Housing Investment and Trading Joint Stock Company
Area scale: 4.3 ha
The scale of 4.3 ha provides 1 house to the market in the form of building 1 ground 3 floors, finishing the outside and rough delivery inside.
Owning a golden position right in front of Vo Chi Cong Street, inheriting synchronous infrastructure, an inter-regional transport network is easy to move.
High-class facilities for a relaxed living standard, focusing on a series of modern internal utilities, meeting all the needs of residents.
The project is completed on the outside and handed over raw inside, creating conditions for homeowners to freely create living space for themselves and their families.
Construction design, the project is carefully and methodically implemented to bring a living space that is both minimalist but still modern, sophisticated and classy, satisfying all the most demanding needs of customers when coming to the urban area. town.
Khang Dien – Top 10 most prestigious real estate investors in 2021 voted by VietNam Report promises not to disappoint customers with its rich experience and quick grasp of market sentiment.
The construction density is relatively low, creating conditions for the project to develop a variety of natural green areas such as parks, flower gardens, vegetation, … to bring a peaceful and fresh life to each family.
PRODUCT STRUCTURE
Khu dân cư The Classia Khang Điền mang đến trải nghiệm sống tiện nghi, hiện đại bậc nhất, nơi mọi nhu cầu từ thiết yếu tới xa xỉ của cư dân đều được đáp ứng một cách chỉn chu, hoàn hảo
The Classia  Được phát triển trên nền tảng pháp lý minh bạch
Dự án sở hữu số lượng sản phẩm lên đến 176 căn hộ nhà phố, biệt thự với diện tích đa dạng, đáp ứng nhiều mục đích sử dụng khác nhau cũng như tiềm lực tài chính của quý cư dân và nhà đầu tư.
Sản phẩm: Nhà phố, biệt thự
Số lượng: 176 căn nhà (156 Căn Nhà Phố và 20 Biệt Thự).
Thiết kế: Xây dựng 1 trệt 3 lầu
Diện tích: 5×18; 5×19; 7×18; 8×19
Ngân hàng cho vay: Vietinbank, Vietcombank, Mbbank, Tpbank, Hong Leong Bank
Ngân hàng bảo lãnh: Vietinbank
Đơn vị xây dựng: An Phong
Tư vấn giám sát: SCQC
Đơn vị quản lý: CBRE
Bàn giao: Hoàn thiện mặt ngoài, giao thô bên trong
Bàn giao: Quý IV/2022
Phí quản lý: 20,000 VND /m2 đất/ tháng (Chưa bao gồm VAT).
Phí dự phòng: 1%/ Giá bán chưa VAT)
Hồ Sơ Pháp Lý The Classia

Giấy Chứng Nhận Quyền Sử Dụng Đất
Giấy Phép Xây Dựng
Thẩm Định Thiết Kế Cơ Sở
Đủ Điều Kiện Bán Hàng
Phát Hành Cam Kết Bảo Lãnh Hoàn Trả Tiền Thanh Toán Nhà
Đặc biệt: Đã có sổ đỏ từng nền.

Đặc biệt: Sở Hữu The The Classia Khang Điền Chỉ từ

 3.2 Tỷ
Residential area The Classia Khang Dien  brings the most comfortable and modern living experience, where all the needs from essential to luxury of residents are met in a thoughtful and perfect way.
The Classia  Developed on a transparent legal foundation
The project owns a number of products up to 176 townhouses and villas with diverse areas, meeting many different uses as well as the financial potential of residents and investors.
Products: Townhouses, villas
Quantity:  176 houses (156 Townhouses and 20 Villas).
Design: Building 1 ground 3 floors
Area: 5×18; 5×19; 7×18; 8×19
Lending banks: Vietinbank, Vietcombank, Mbbank, Tpbank, Hong Leong Bank
Guarantee bank: Vietinbank
Construction unit: An Phong
Supervision consultant: SCQC
Management unit: CBRE
Handover: Finishing the outside, delivering rough inside
Handover: Quarter 4/2022
Management fee:  20,000 VND /m2 of land/month (VAT not included).
Contingency fee:  1%/ Selling price excluding VAT)
Legal File The Classia

Certificates of land use rights
Construction permit
Basic Design Appraisal
Sales Eligibility
Issuance of a Guarantee Commitment for Home Payment Refund
Special:   There is a red book for each background.

Special: Own The Classia Khang Dien Only from  

3.2 Billion VND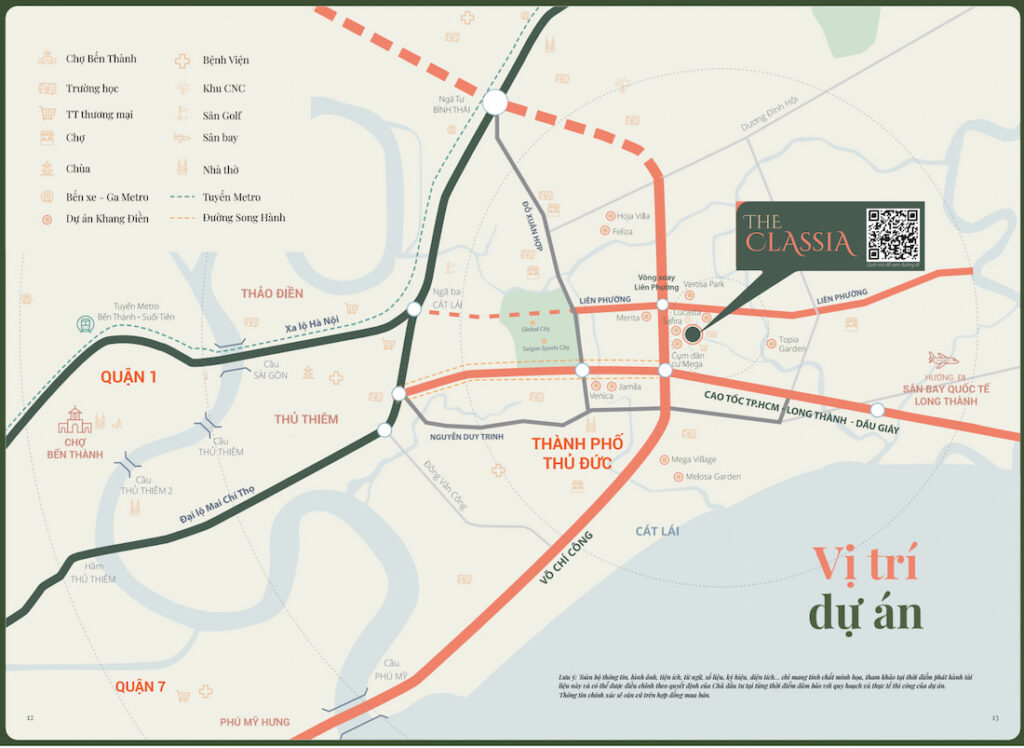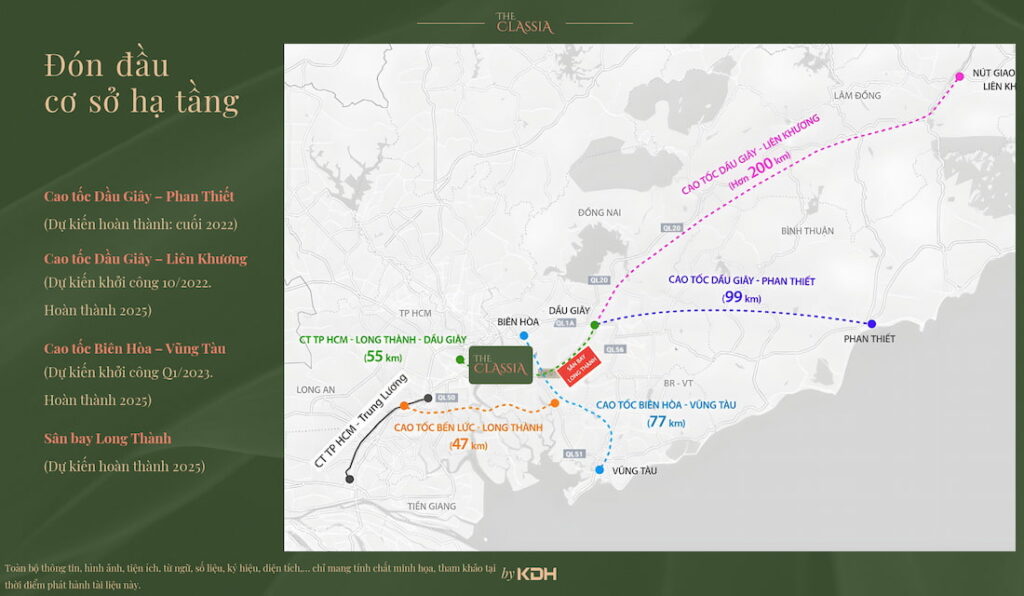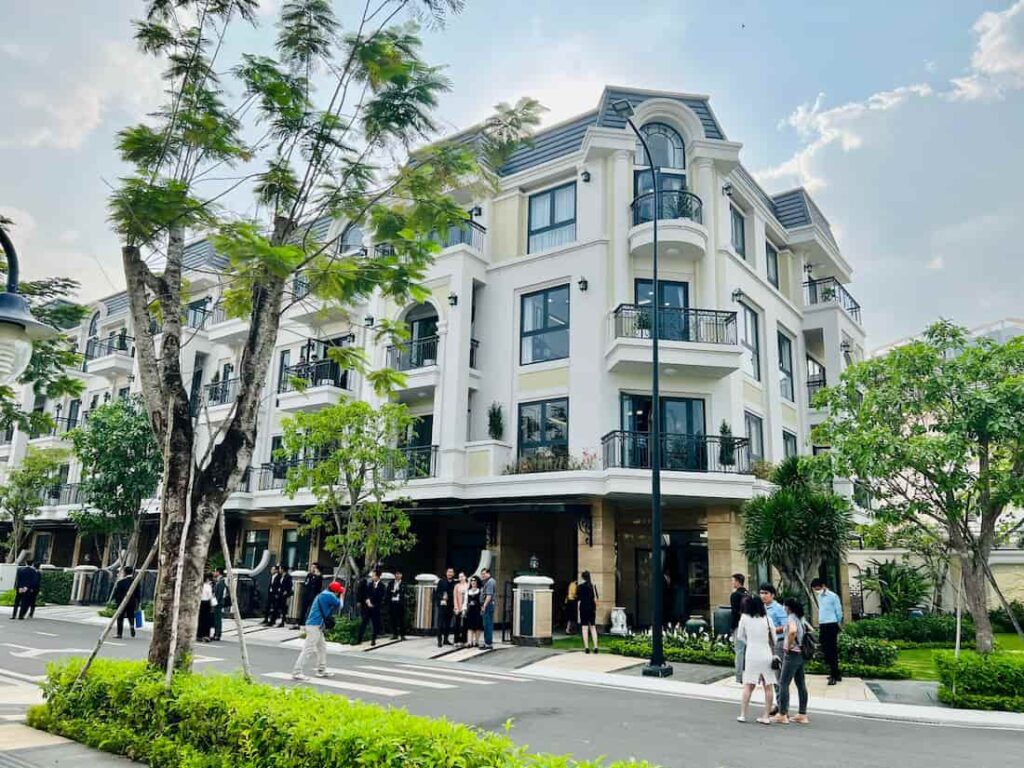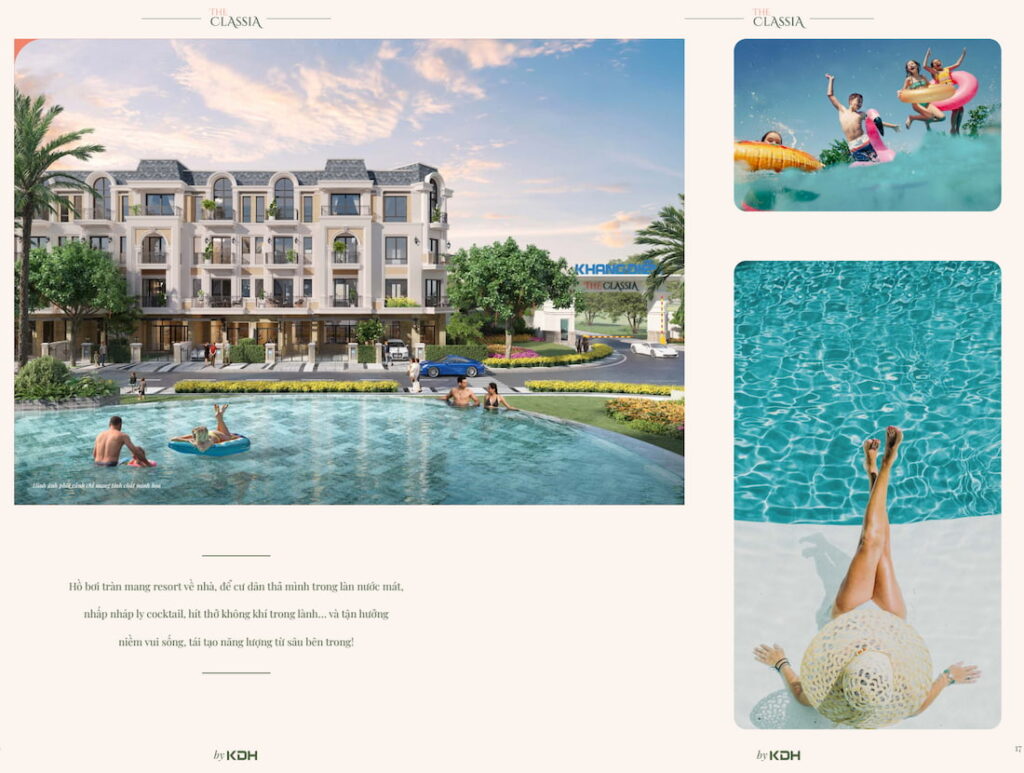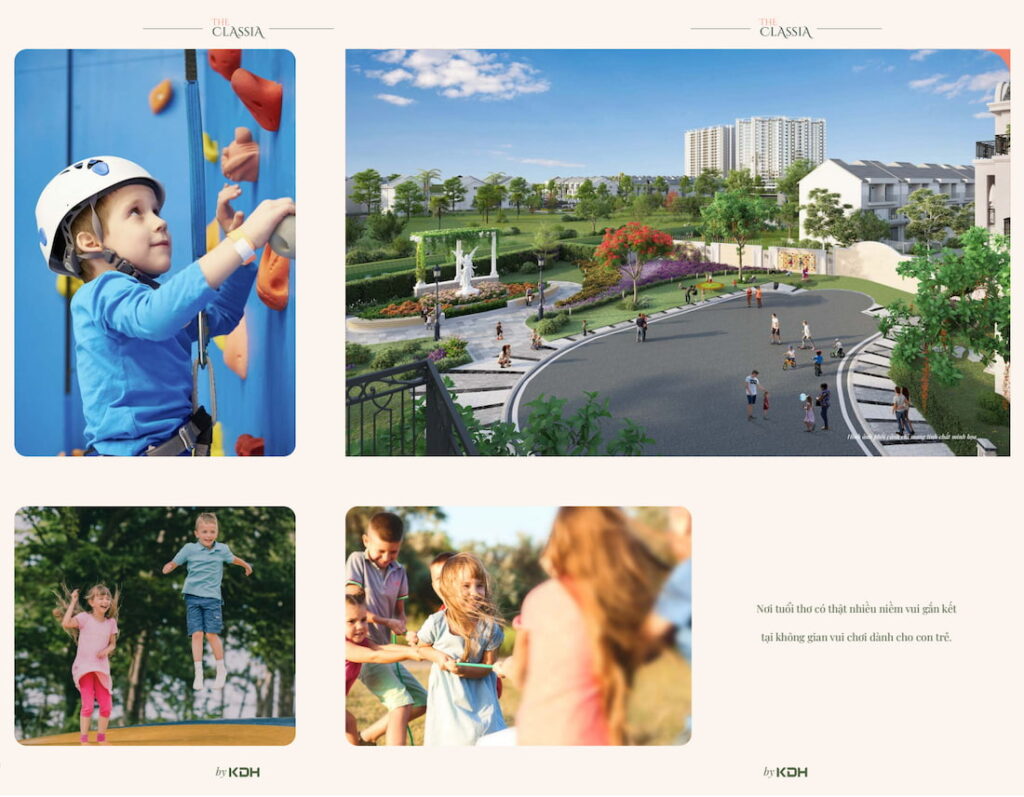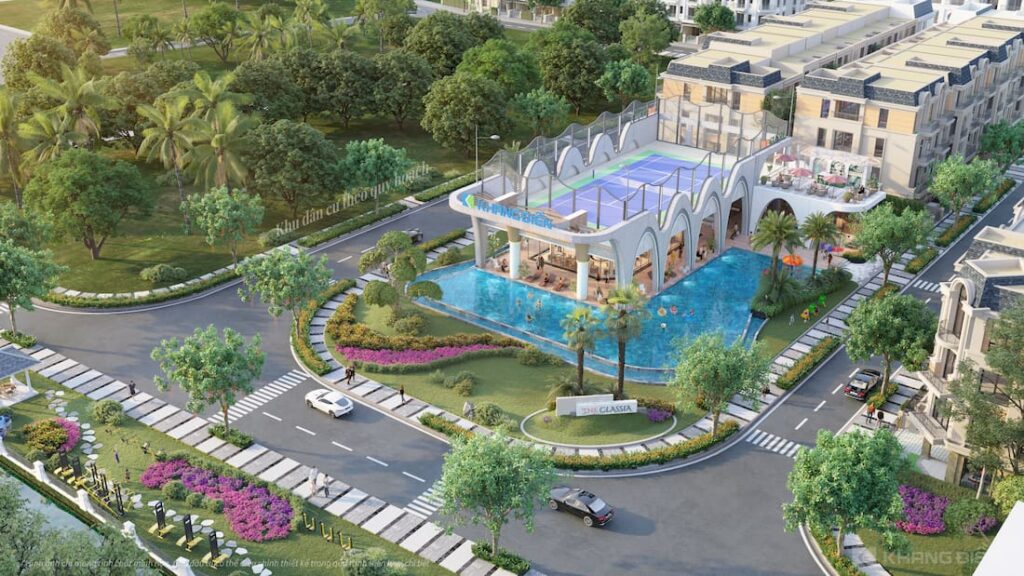 LOCATION:
Vo Chi Cong Street, Phu Huu Ward, Thu Duc City, Ho Chi Minh City

THE CLASSIA KHANG DIEN OVERVIEW

 10%
Discount Offers

18 Month
Bank Support

 10
Gift – Golden Tree

  5 Year
Free Management
QUALITY ABOUT THE CLASSIA KHANG TIEN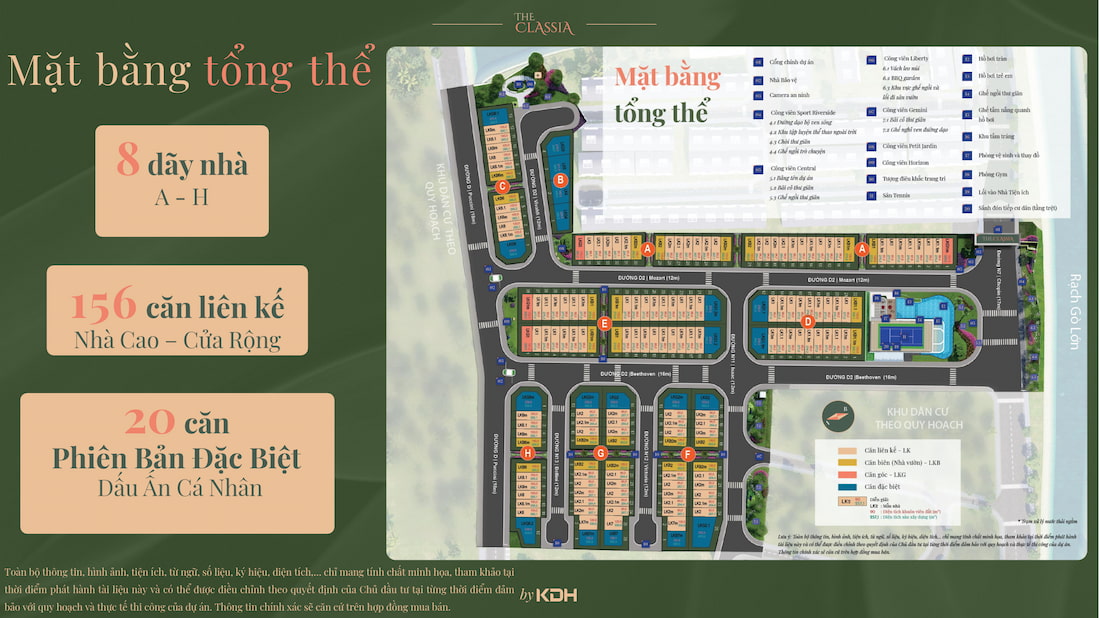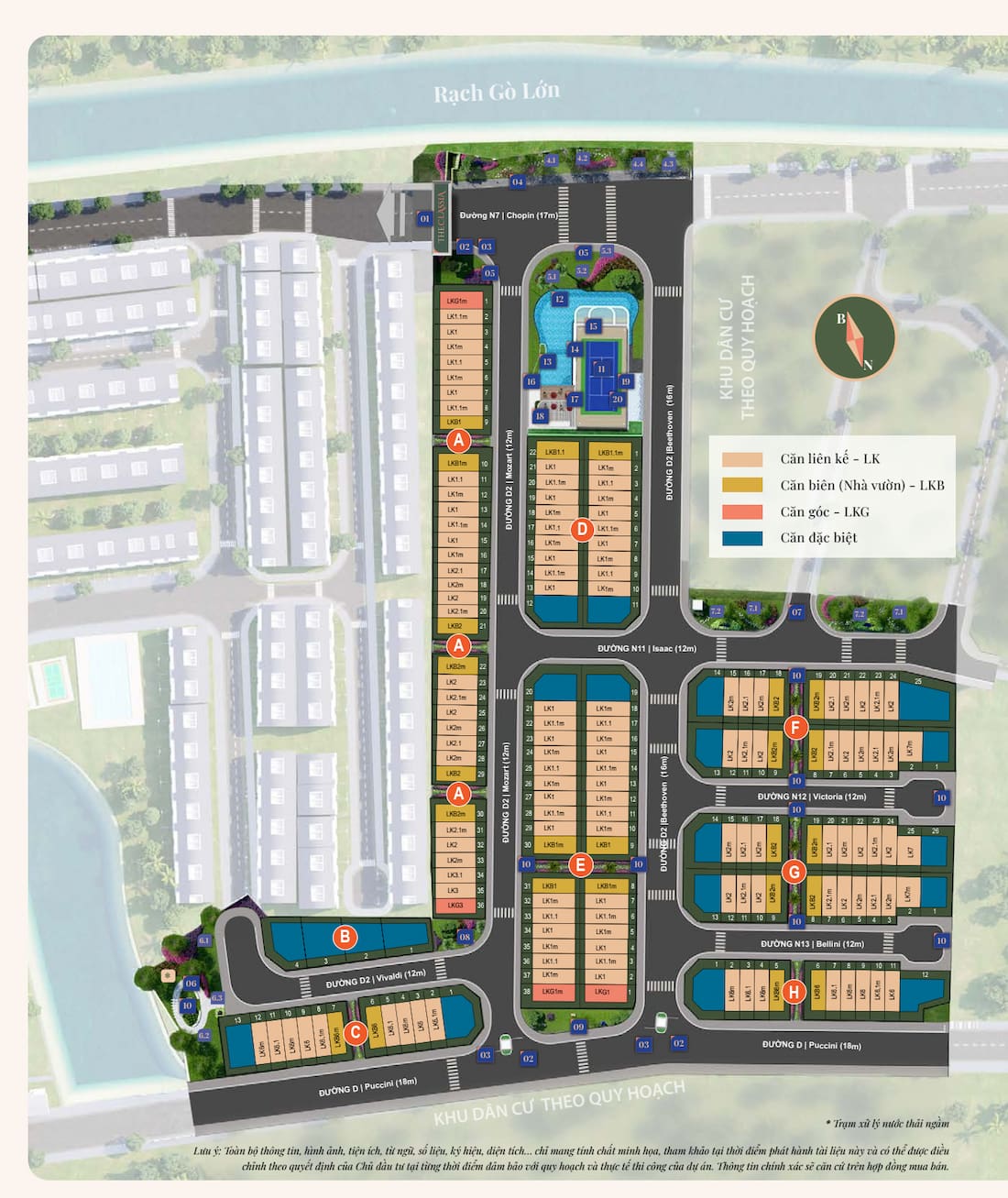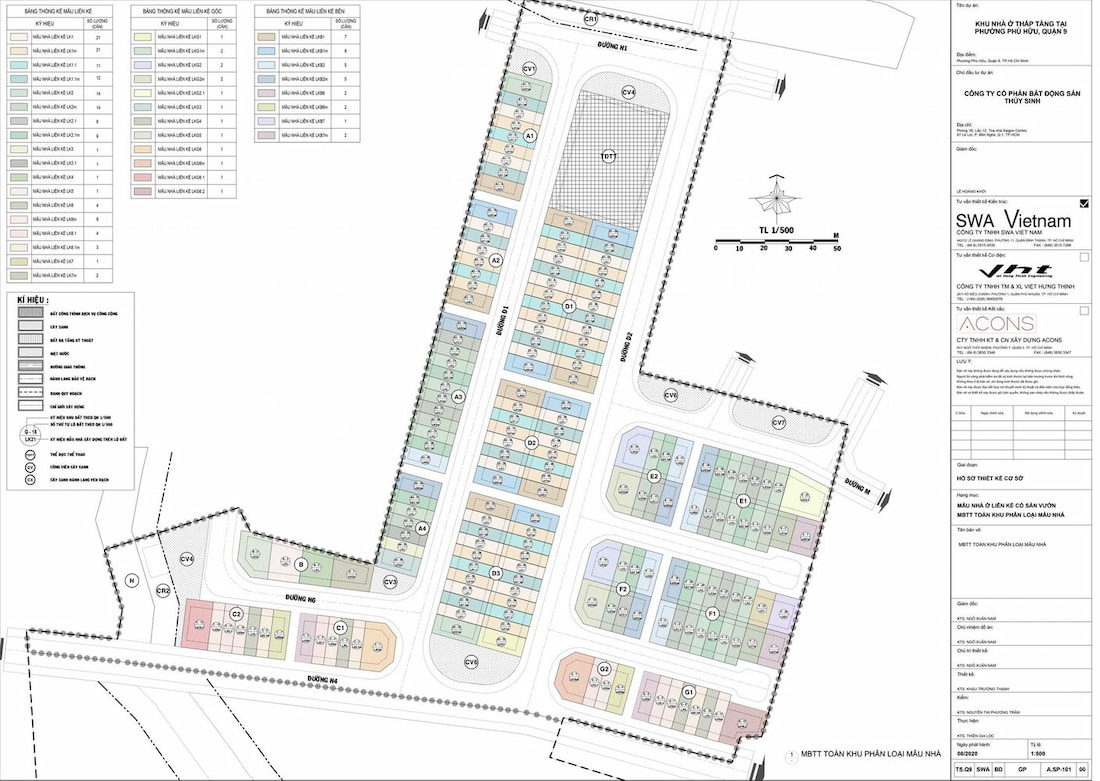 UTILITIES