Product Information
Located next to the space of the UNESCO-recognised Bay Mau Coconut Forest Biosphere Reserve, Casamia is a unique artistic architectural work, blending the beauty of nature and human hands, the interference between the old things in the heart of the heritage with the usual look of the future life style.
| | |
| --- | --- |
| Name of project: | Casamia urban area |
| Investor: | Dat Phuong Hoi An Joint Stock Company |
Cơ Cấu Sản Phẩm
Location:

Hammock, Cam Thanh Commune,City. Hoi An, Quang Nam

Quy mô:

15.6 Ha, including residential land: 6ha; water surface area, trees,Other works: 9.6ha

Design Unit:
Vo Trong Nghia
Operation Management Unit:
 AKARYN Group
Ownership:
Long-term ownership
Development type:
216 units – Diverse area (from 161m2 to 608m2) including Shophouse, Song Lap Villa, Single Villa, VIP Villa

Shophouse: Quantity 60 units

(Land area 175 m2)

Song Lap Villa: Number of 59 units

(Land area 161 m2)

Single Villa: Quantity 55 units

Land area 250 m2 (There are many types of area)

Vip Villas: Number of 42 units

(Land area 350 m2 – 608 m2)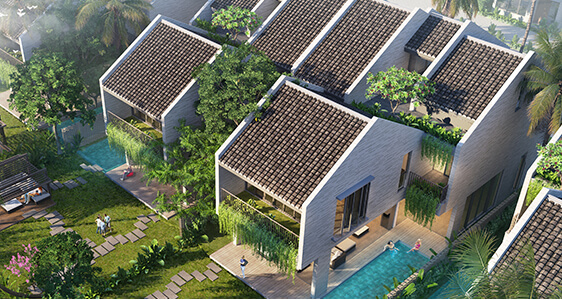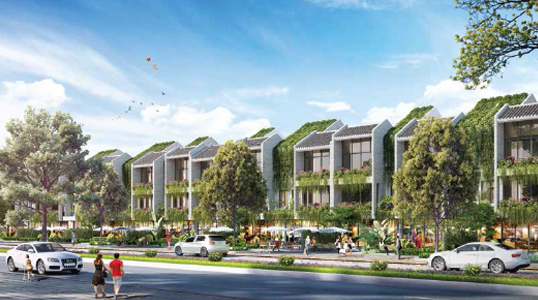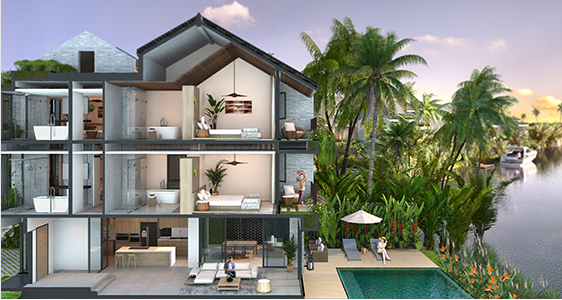 Location

Vong Nhi, Cam Thanh Commune, City. Hoi An, Quang Nam


 10%
Discount Offers

18 Month
Bank Support

 10
Gift – Golden Tree

  5 Year
Free Management
Utilities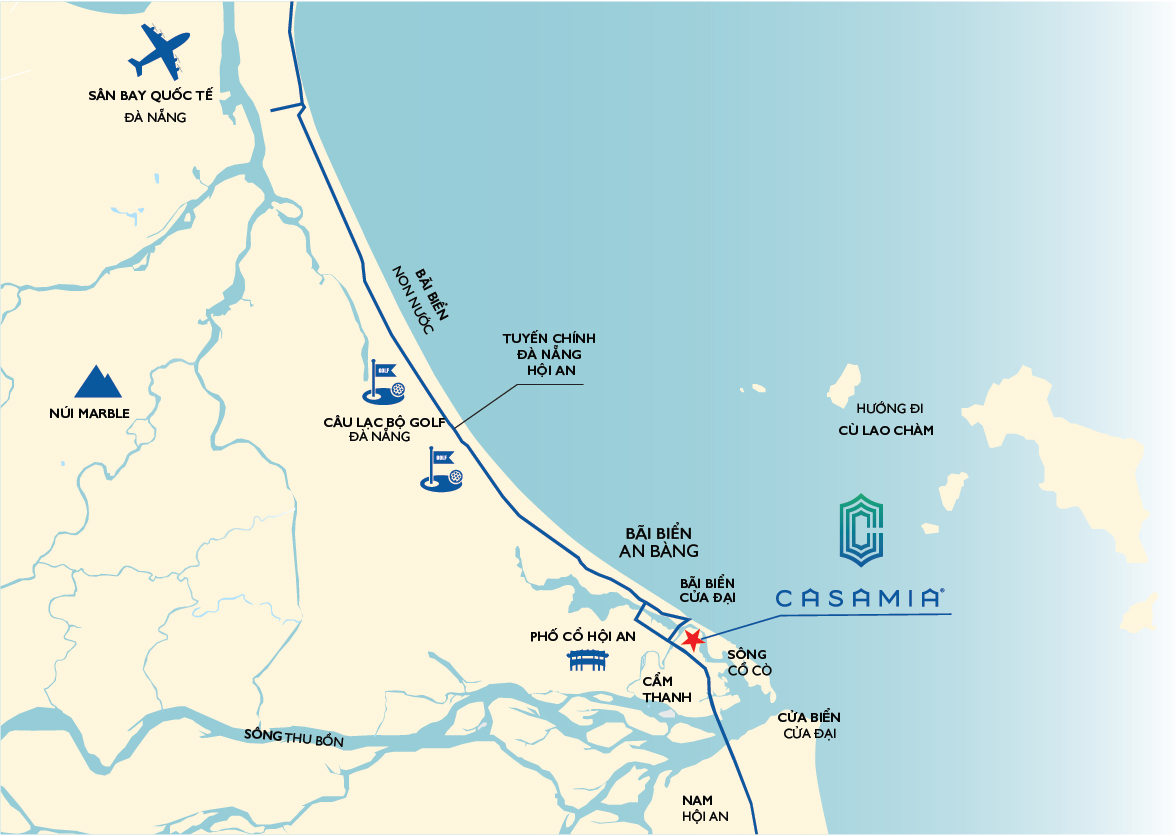 CASA VELA:Casa Vela owns the most luxurious focal point in the Urban Area with a spacious view, overlooking the river mouth. To fully enjoy the advantages of location, Casa Vela also brings with it the quintessence of a classy and modern subdivision, providing an eco-resort space for owners and their families, as well as giving their own potential. profitability, becoming an eternal treasure passed on to future generations.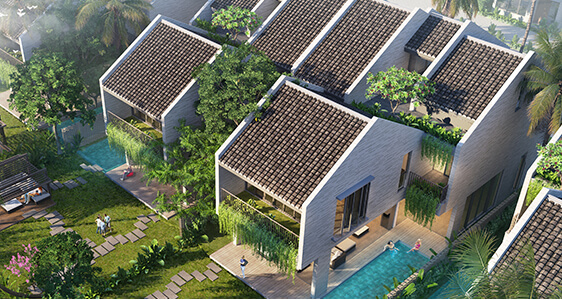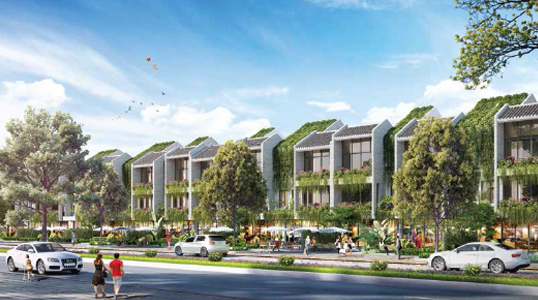 CASA GALA: As the unique shophouse subdivision of Casamia, Casa Gala consists of 3-storey commercial townhouses, with the lower floor able to be used as a business store, and many international standard commercial and service infrastructures, located in one the overall is delicately decorated as "gallery" art. Located on the 38m route extending from Da Nang to Hoi An ancient town, Casa Gala fully converges 3 criteria "first near-sightedness, second near-jiang, three near-road", opening a rare opportunity for those Owners are looking for a place to settle down, make a profitable investment right on their own real estate products.
CASA RIVANA: Meaning a house by the river, Casa Rivana cleverly recreates a "miniature Hoi An" wearing a sophisticated and classy contemporary shirt. The sub-area includes garden villas, maximum height of 3 floors, with 2 types of single and duplex villas, surrounded by the charming green area of ​​the water coconut area, with an infinity pool system and a wharf. Home yacht, promises to be an ideal place for homeowners to immerse themselves in the intact nature and enjoy life. Casa Rivana – a place to connect high-class enjoyment values, create a different living space, bring a delicate personal experience.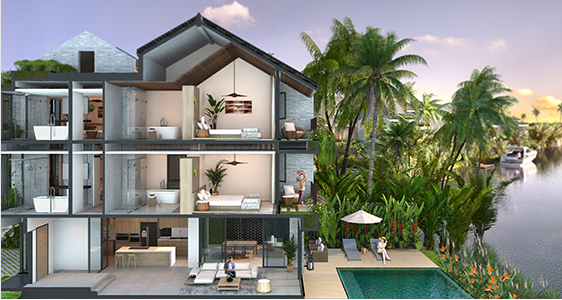 Project Ground