SHANTIRA HOI AN VILLA INFORMATION
Vị trí thuận lợi bên cạnh con đường lớn với các trung tâm thương mại, nhà hàng, cửa hàng, và siêu thị thực phẩm.
The investor Royal Capital Group was renamed from Hoi An Royal Group Joint Stock Company (Hoi An Royal Group) in early 2021. The predecessor was Pacific Hotel Hoi An Joint Stock Company established on  17. April 1999, is an experienced investor in the business of accommodation services, international 4- and 5-star hotels and develops outstanding real estate projects that have made many impressions in the area. domain
21 years of establishment and sustainable development
12 years of experience in real estate investment & development
1000 4-5 star hotel rooms are exploited
The operator of Wyndham Hotel Group is one of the largest hotel management units in the world in the United States, possessing nearly 40 years of experience, with more than 20 brands, providing leading hotel management services. , the company's global portfolio includes nearly  9,000 hotels and  813,000 rooms in  90 countries. Wyndham Hotels & Resorts  will certainly bring Shantira Beach Resort & Spa as well as its owners with outstanding values and sustainable increased profits.
Shantira Villas is located at Shantira Beach Resort Hoi An, Lac Long Quan, An Bang, Hoi An.
Shantira Hoi An project owns only 70 villas with An Bang beach frontage.
Each beach villa is meticulously cared for, giving homeowners and visitors a beautiful architectural masterpiece in harmony with nature, promising the perfect resort experience for a complete vacation.
Convenient location next to the main road with commercial centers, restaurants, shops, and food supermarkets.
PRODUCT STRUCTURE
At Shantira Villa Hoi An, homeowners and visitors can fully spread their eyes to fully admire the unspoiled beauty of the romantic An Bang beach.
• Total 70 units
• 27 units: 2 Bedrooms area 340 – 600 m2
• 42 units: 3 Bedrooms area 320 – 800 m2
• 1 unit: 5 Bedrooms
• Selling price: 22 billion VND / unit (about 920,000 USD)
• Completed home delivery
• Legal : Perpetual ownership
• Expected handover: Quarter 4/2022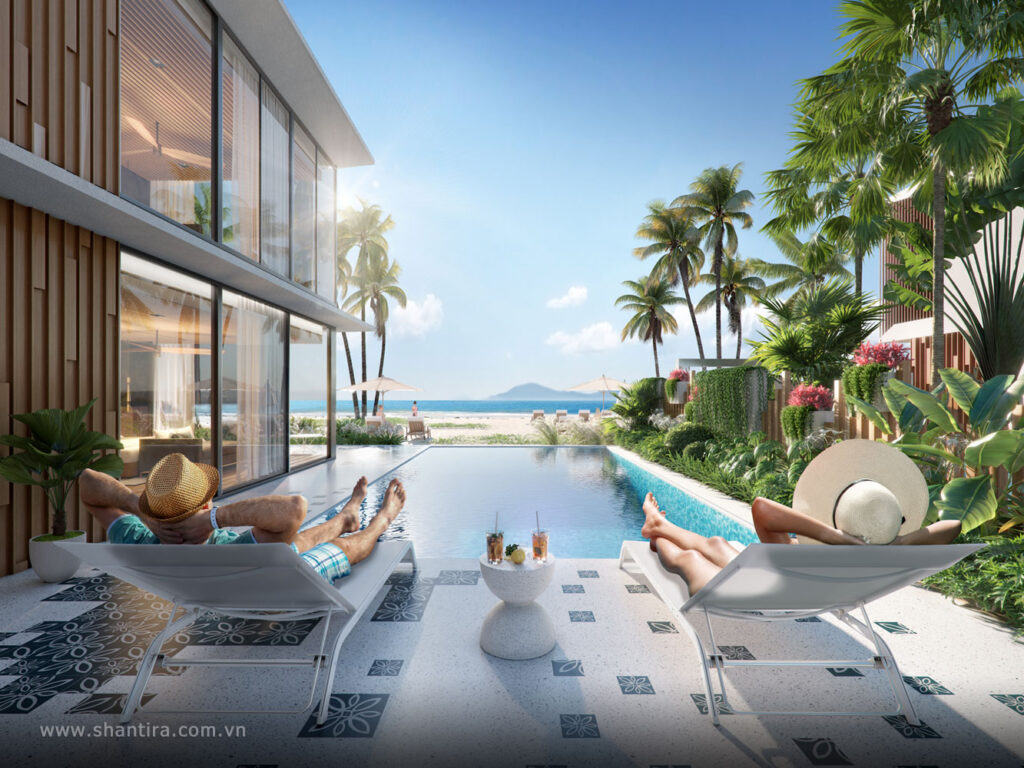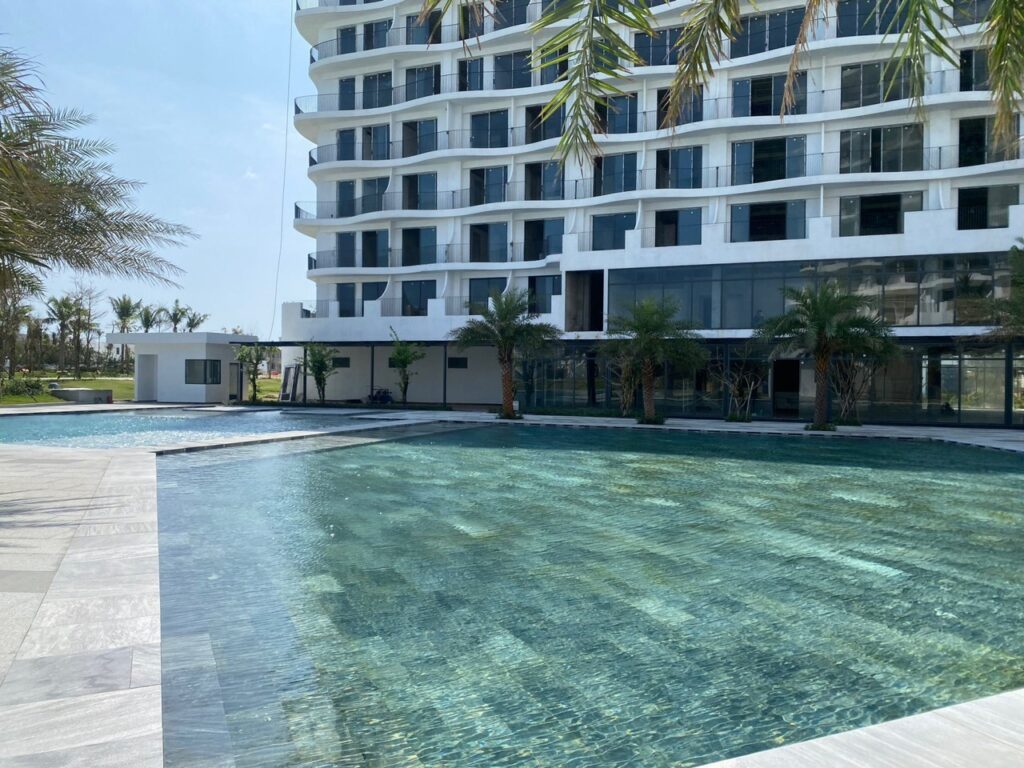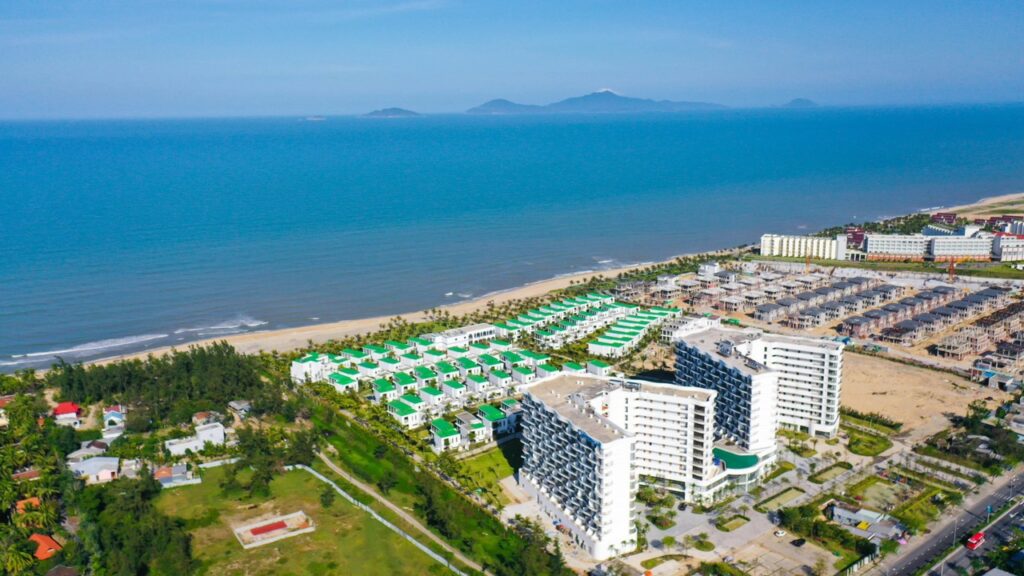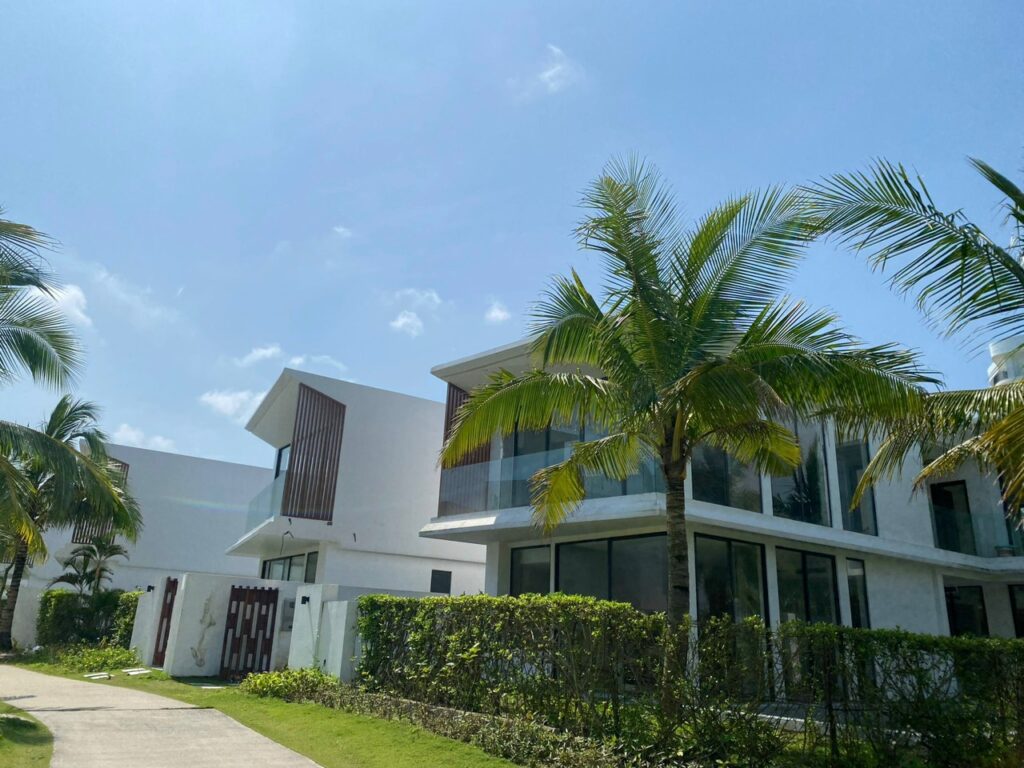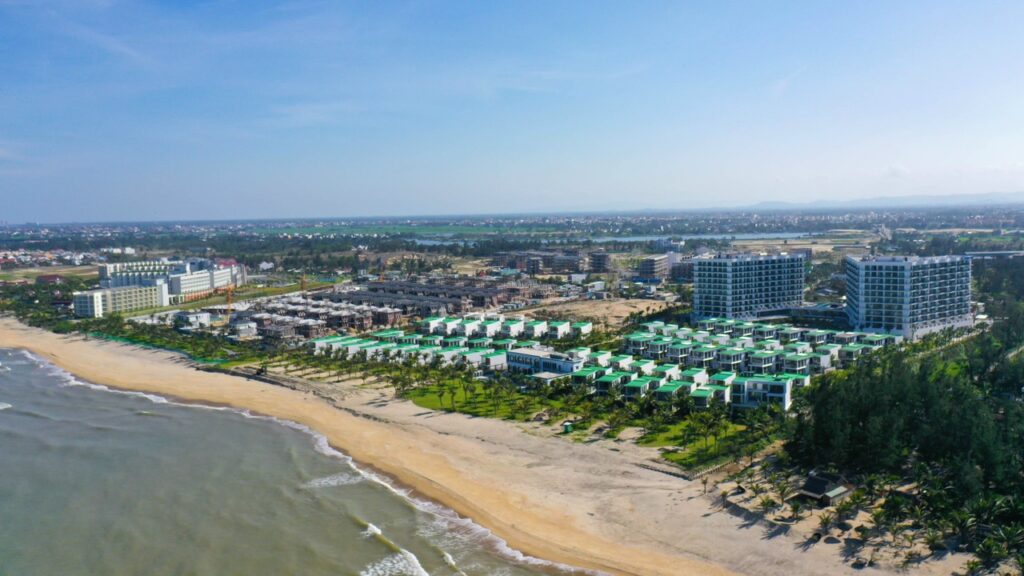 LOCATION:
Shantira Beach Resort Hội An, Lạc Long Quân, An Bàng, Hội An

HAI PHONG VILLA
Type of 2 bedroom villa
Design: 1 ground floor 1 floor
Land area: 286.14 m2 – 306.58 m2
Floor area: 247.95 m2
Swimming pool: 22.1 m2 – 31.59 m2
Loại biệt thự 3 phòng ngủ
Thiết kế: 1 trệt 2 lầu
Diện tích đất: 270,21 m2 – 304,24 m2
Diện tích sàn: 246,13 m2 – 252,11 m2
Hồ bơi: 25,9 m2 – 31,59 m2
THUY VIEN VILLA
Type of 2 bedroom villa
Design: 1 ground floor 1 floor
Land area: 274.36 m2 – 329.45 m2
Floor area: 247.95 m2
Swimming pool: 26.9 m2 – 31.59 m2
Type of 3 bedroom villa
Design: 1 ground floor 2 floors
Land area: 270.21 m2 – 304.24 m2
Floor area: 246.13 m2 – 252.11 m2
Swimming pool: 25.9 m2 – 31.59 m2

 10%
Discount Offers

18 Month
Bank Support

 10
Gift – Golden Tree

  5 Year
Free Management
SHANTIRA OVERVIEW
LAY OUT SHANTIRA VILLA
TYPE 2 ROOM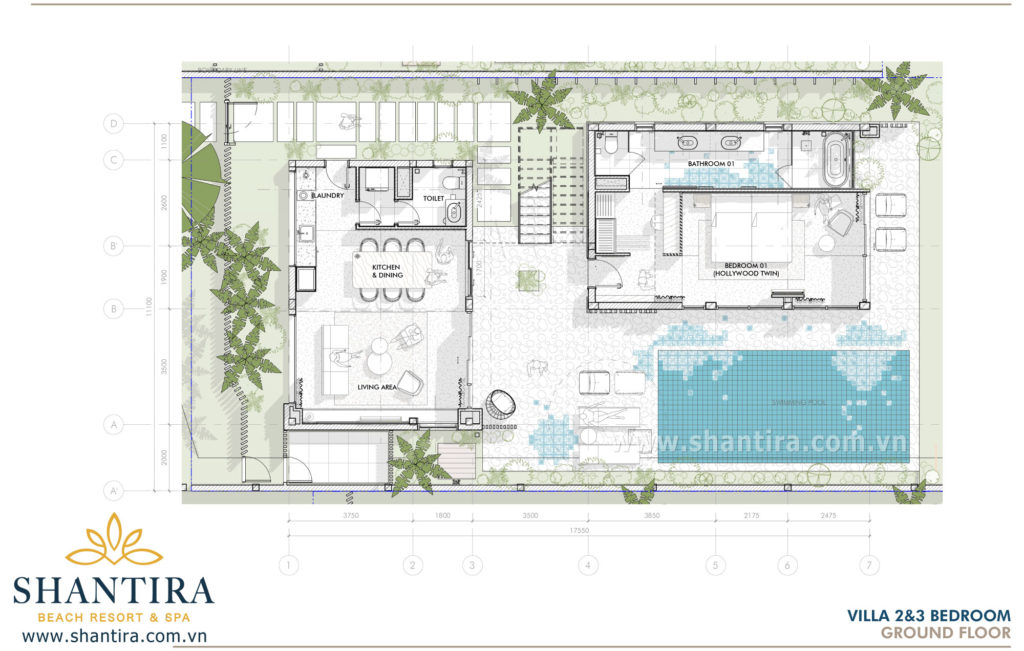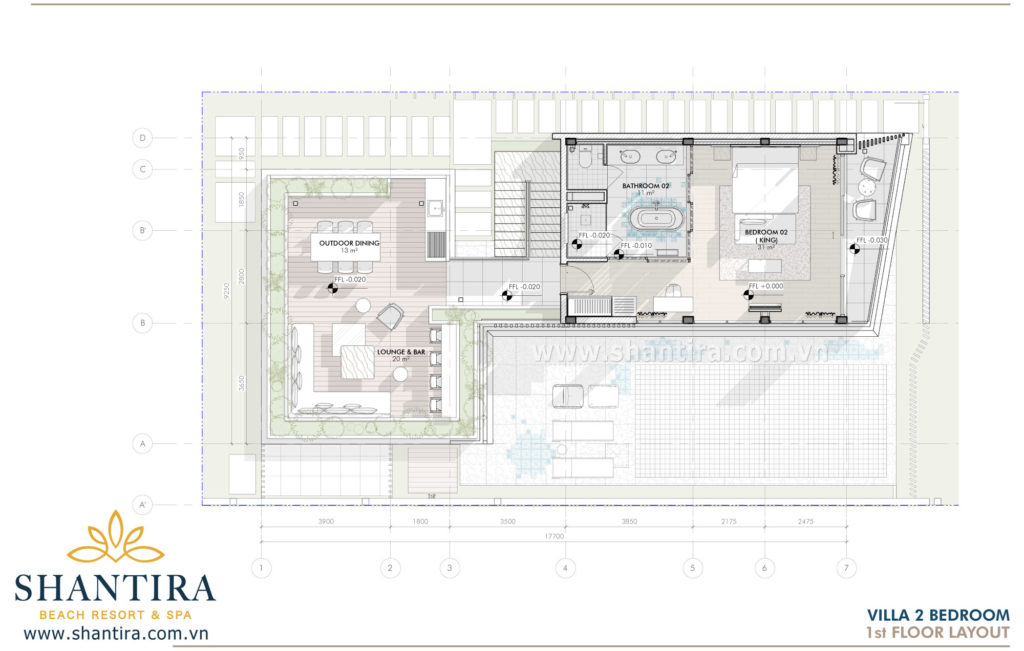 VILLA 3 ROOM