MONARCHY DA NANG PROJECT OVERVIEW
NDN Investor launches Block B project, The Monarchy Danang luxury resort apartment – This is the first and only luxury apartment project in Da Nang City Center. Convergence of quintessential values creates a dream living class for all residents. Monarchy Danang is cared for from the landscape, utilities to every small detail of the interior. The difference is not only in the superior design, but the apartment also has a green space of up to 53% creating a fresh living environment along with smart home smart devices integrated in each apartment. The household offers a world-class comfort.
Monarchy Danang Apartments was built with a total project area of 9000m2, Construction density: 47%, Apartment: 4,300m2, Green space: 53%, Garden, amusement park, swimming pool: 4,600 m2, Basement: 7000m2
Park, garden, swimming pool are designed harmoniously on an area of 4,600m2, including a swimming pool, outdoor cafe area, green grassland, gyms, restaurants, supermarkets…
Smart apartment design from 1-3 bedrooms with an area of ​​50 – 110m2
Experience a more classy life with a garden apartment design with a direct view of the Han River.
Luxurious interior with Wooden Floor, Intercom System and smart touch device.
Reception area with luxurious lobby, 24/7 camera system ensures security.
Experience over 100 facilities available at The Monarchy Danang Resort Complex from Health, Education, Shopping, Entertainment, Culture….
PRODUCT STRUCTURE
• Total 141 units
• Acreage: Diverse from 48.5m2 – 112m2
• Price: Contact
• Completed house delivery
• Legal : Perpetual ownership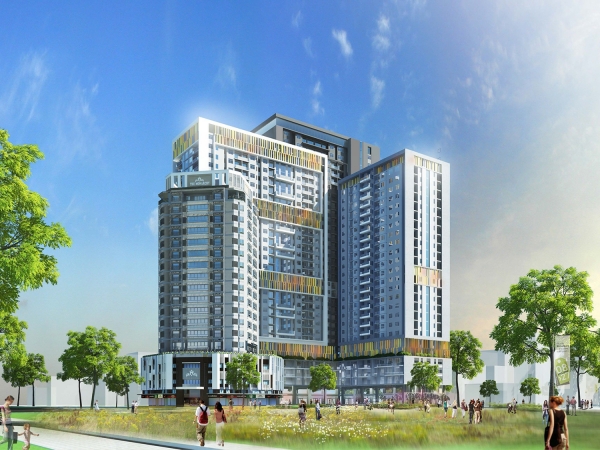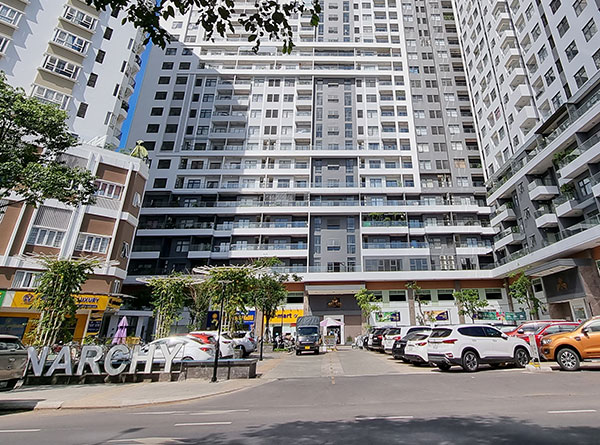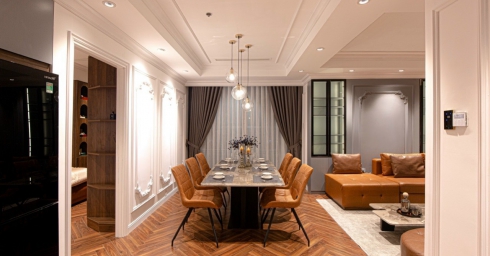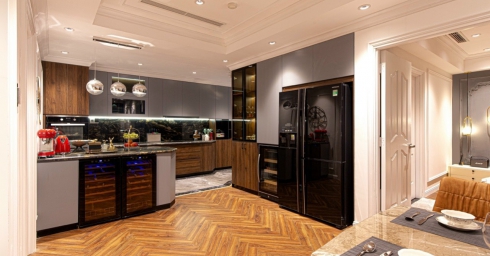 LOCATION:
The Monarchy Da Nang is located on the land of 4 fronts Tran Hung Dao – An Trung 3 – An Trung 2 – Tran Quang Dieu.
The project is located next to the Han River, between the Dragon Bridge and Tran Thi Ly Bridge. Monarchy is just far from the center of Da Nang by the Dragon Bridge (2km), 4km from the sea.
The Han River where Monarchy Da Nang is located has a wide and open riverbed, which is a river section with many luxury villa projects such as the European Village project (SunGroup), Green Island and Halla Kreves.
The Monarchy is located in an existing luxury residential area, and will be a gathering place for intellectual residents to improve their lives for the future.
A102, Monarchy Building, Tran Hung Dao, Da Nang


 10%
Discount Offers

18 Month
Bank Support

 10
Gift – Golden Tree

  5 Year
Free Management
PROJECT UTILITIES
Local amenities:Monarchy B apartment has nearly 800 apartments with fully furnished and comfortable as follows
Smart home system worth more than 100 million.
Full air conditioning system
Kitchen system includes: stove + upper and lower cabinets, exhaust system, microwave oven, infrared integrated induction cooker
Full lighting system, led lights.
Smart parking system, more secure than Hiyori, not below.
With an open space covered by nearly 60% of green space, it offers a modern and peaceful living environment.
[/col]
Out-of-town facilities
Near football field, tennis court, city sports palace (3km)
Marine Marina (opposite, 1km away)
Vincom Trade Center(2km),
Lotte Supermarket 4km,
City Park 500m.
The Monarchy Danang is located in an existing residential area, with high intellectuals such as: Euro village, Green Island, Halla Kieves.
[/row]
Buildings B2 and B3 Monarchy Da Nang are built with a view mainly covering Da Nang city, especially the panoramic view of the Han River. From here we can enjoy the poetic beauty of the Han River flowing through to the sea, with famous bridges such as Han River Bridge, Dragon Bridge and Tran Thi Ly Bridge. Please contact quickly to own this apartment in Monarchy.
BLOCK A
TOTAL AREA                                                    1.000 M2
NUMBER OF FLOORS                                    19 FLOOR
TOTAL APARTMENTS                                     141 APARTMENT
OVERVIEW
TOTAL PROJECT AREA                                      9.000 M2
BUILDING DENSE                                               47%
APARTMENT                                                       4.300 M2
GREEN SPACE                                                   53%
GARDEN, Amusement Area, Swimming Pool     4.600 M2
BASEMENT                                                         7000 M2
BLOCK B
TOTAL PROJECT AREA                                   9.000 M2
NUMBER OF FLOORS                                    33 FLOOR
+ TOWER B1                                                   33 FLOOR
+ TOWER B2                                                   30 FLOOR
+ TOWER B3                                                   27 FLOOR
TOTAL APARTMENTS                                    800 APARTMENT