Australian Skilled Visa | General conditions:
Age: You need to be between the ages of 18 and 44 at the time of application.

< /li>

English ability: You need to take an English proficiency test to reach the required level (for different visa lines).

Qualification Assessment: All applicants are required to undergo a skills assessment. their professional expertise. Skills assessment standards vary by occupation, and are assessed by competent authorities representing the Australian government. In most cases, the skills assessment will be based on the candidate's qualifications and work experience.

Evaluation score: You need to meet or exceed the specified pass mark (pass mark) in the settlement transcript skills to be eligible to apply.

SkillSelect: All candidates need to make a profile through the SkillSelect system. ) before applying for a visa, this includes an Expression of Interest (EOI) step and then receiving an invitation to apply from the Department of Immigration.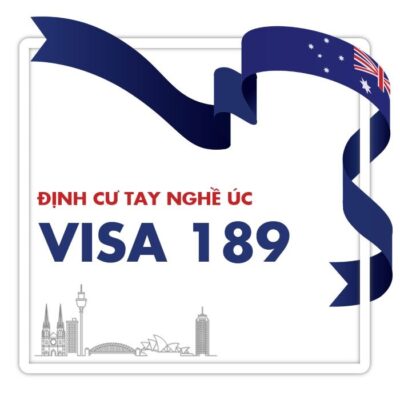 Visa 189 is an Australian skilled migration visa for permanent residence, no need for relatives or the state to sponsor
Visa 190 is an Australian Skilled immigrant visa with immediate permanent residence that requires a state government guarantee. The 190 visa is one of the most difficult skilled visas to obtain.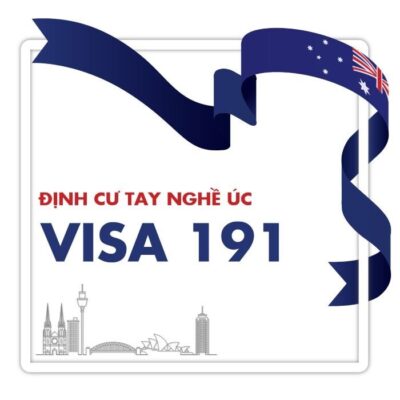 Visa 191 is a permanent resident visa and is the 2nd stage of visa 491 – Skilled State Sponsorship. After 3 years of living and working in a designated area, customers can apply for a 191 visa.

Substituting visa 489, effective from November 2019, visa 491 – Skilled Work Regional is a 5-year temporary visa, allowing you to live and work in designated areas of Australia. You need to be sponsored by a relative in Australia living in the region, or by the government of an Australian state/territory.

Organized by the Northern Territory (Northern Australia) with the name Migration Innovation Northern Territory (MINT). Great opportunities for professions: Accounting, marketing, or other low priority occupations.
The 491 visa comes with the conditions for small business investment in Tasmania, opening up important immigration opportunities for applicants who have not yet found an opportunity for themselves.
Besides Tasmania, Queensland is one of only two Australian states to accept priority sponsorship for skilled migration applicants who own and operate a small business in this state.
The skilled visa program combined with small business investment was piloted for the first time by ACT (Canberra) from July 6, 2021, to target applicants in occupations that are not on the ACT Critical Skill List.